Enable Tinder Dark Mode in All Devices [2023]
Last Updated on: 11th August 2023, 12:37 pm
Tinder has become a go-to dating platform for people worldwide, connecting individuals with potential matches and facilitating meaningful connections. However, one feature that Tinder lacks out of the box is Dark Mode, which has gained popularity due to its ability to reduce eye strain and provide a visually appealing experience.
In this article, we will explore how you can enable Tinder Dark Mode, both for Android and iPhone devices, even though the app doesn't have native support for it.
By following a few simple steps, you can transform your Tinder experience into a sleek, dark-themed interface that enhances usability and makes swiping through profiles a breeze. Let's delve into the details and learn how to enable Dark Mode on Tinder for your device.
Enabling Tinder Dark Mode on Android: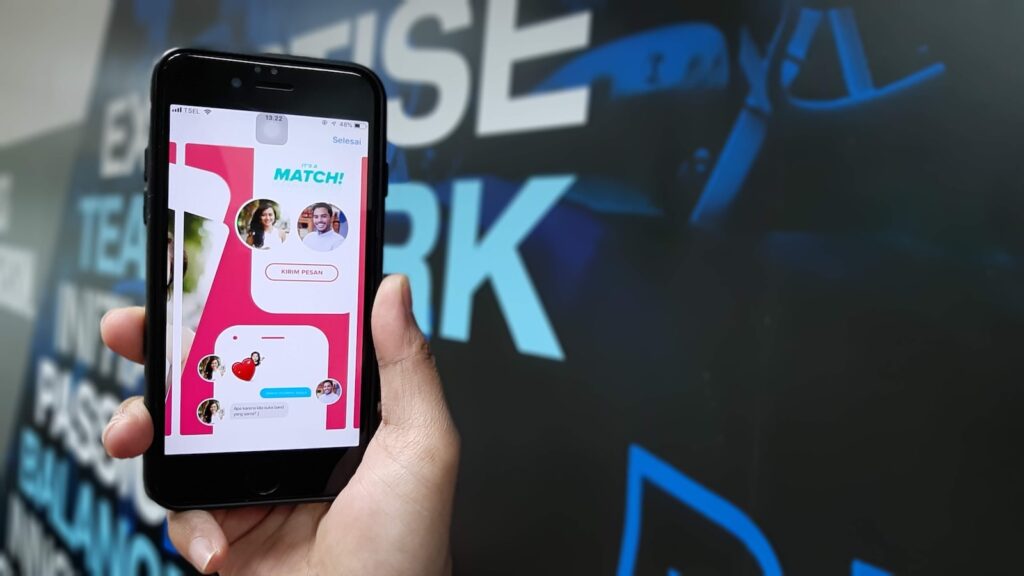 If you're an Android user looking to enjoy the benefits of Tinder Dark Mode, you'll be pleased to know that it's possible to enable it through your device settings. Here's a step-by-step guide to help you get started:
Open the Settings menu on your Android phone.
Scroll down and select the "About Phone" option.
Look for the "Build number" or "Version number" and tap on it multiple times until you see a message confirming that you're now a developer.
Once you've unlocked the developer options, go back to the main Settings menu.
Scroll down and locate the "Developer options" section.
In the search bar within the Developer options, type "Force Dark" to quickly find the relevant option.
Tap on "Override Force Dark" to toggle it on. This will force Dark Mode on apps that don't have native support, including Tinder.
Finally, go to your device's main settings and enable Dark Mode.
It's important to note that Dark Mode availability may vary depending on your Android device and operating system version. While this method should work for most Android devices, there might be exceptions.
If the steps mentioned above don't enable Dark Mode for Tinder on your specific device, it's likely due to limitations set by the manufacturer or software version.
Enabling Tinder Dark Mode on iPhone
For iPhone users, enabling tinder dark mode requires a slightly different approach. Follow these steps to experience Tinder with a dark-themed interface on your iPhone:
Go to the Settings menu on your iPhone.
Scroll down and tap on "Accessibility."
In the Accessibility settings, select "Display & Text Size"
Look for the "Smart Invert" option and toggle it on.
Once you enable Smart Invert, your iPhone's background will change to a black theme, including the Tinder app.
Now, launch the Tinder app, and you'll notice the background is in Dark Mode.
By activating Smart Invert, you can enjoy a darker color scheme on Tinder, reducing eye strain and enhancing the overall user experience.
It's worth mentioning that while Dark Mode can be enabled on Tinder using this method, the app currently doesn't have native support for it. However, it's always a possibility that future updates may introduce a native Dark Mode feature to Tinder.
Future Updates & Native Dark Mode Support
As of now, Tinder doesn't have native Dark Mode support. However, the app is continuously evolving to meet user needs, and future updates may bring native Dark Mode functionality. While we can't provide a specific timeline for when this feature will be implemented, it's encouraging to know that Tinder is aware of the demand for Dark Mode.
Native Dark Mode support would allow users to seamlessly switch to a dark-themed interface within the app itself, eliminating the need to enable it through device settings. This would provide a more consistent experience and further enhance usability, particularly for those who prefer a darker color scheme.
To stay updated on new features and improvements, it's recommended to regularly check for updates in the respective app stores. Tinder often releases updates that introduce exciting new functionalities, so keep an eye out for any announcements regarding Dark Mode support.
Conclusion
In conclusion, while Tinder currently lacks native Dark Mode support, there are methods to enable it through device settings. Furthermore, future updates may include the long-awaited Dark Mode feature, offering users a more immersive and visually pleasing experience on the app.
It's important to note that the availability of Dark Mode on certain Android devices may vary. Some devices may have limitations or different settings that could affect the success of enabling Dark Mode for Tinder.